ProWritingAid for MS Word on Macs.
Disclaimer: Links in this article may be "affiliate links." If you click on the link and make a purchase, we may receive a commission at no additional cost to you. As an Amazon Associate TheTechieSenior.com earns from qualifying purchases. Read our full compensation disclosure here.
ProWritingAid is the first choice of thousands of writers who need self-editing assistance. Many of those writers are Apple product users and want ProWritingAid for MS Word on Macs. Unfortunately, because of limitations within the Mac version of Word, there is no direct add-on or plugin that allows ProWritingAid to work directly inside MS Word. There are, however, a couple work-arounds.
How to use ProWritingAid for MS Word on Macs
I am a Mac user and a writer and face the same issue myself. I am also a dedicated ProWritingAid user with a lifetime subscription. I'll share the two easiest ways I know of to use ProWritingAid and MS Word for Mac together.
The first option involves downloading and installing ProWritingAid's app for Mac. You can find it here (with a 20% discount if you use this link).
Download and install ProWritingAid for Mac.
Once installed, open the app.
Open your MS Word document in MS Word.
You can copy and paste your entire MS Word document into the ProWritingAid app. However, I would strongly suggest that you break up your file and only run a section at a time through ProWritingAid.
If your document is a book manuscript, try copying one chapter and paste it into ProWritingAid. Run whichever reports you wish to check your work for, make the edits and corrections you need to make, then paste the chapter back into your MS Word file. Just repeat the process until you've checked everything you wanted to check.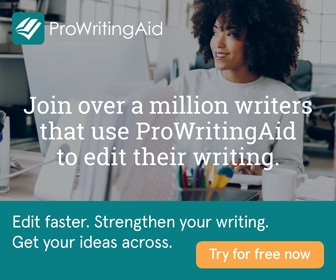 Can I run long book files through ProWritingAid?
You can paste your entire book manuscript into ProWritingAid at one time, but unless you have a very powerful Mac and a very good internet connection, you'll probably find that trying to run such a large document in one pass will greatly slow the process. No matter how you use ProWritingAid, it must have an internet connection to function. It does a massive amount of work behind the scenes.
Running one chapter at a time and a few reports at once is a much faster way to do it.
You would normally not need to run every report at one time, or even use them all on a given piece of writing, but ProWritingAid can run approximately two dozen different reports. Doing that much transfer and document analyzing requires time and system resources on both ends. I've found that running one chapter at a time and a few reports at once is a much faster way to do it.
If you are going to use ProWritingAid for Mac to edit your Ms Word file and you expect to run several different reports on your document, I'd strongly recommend breaking it up as I described before.
Using ProWritingAid to edit your Word file online
There is another way to use ProWritingAid with MS Word. The method I'm about to explain is the one I used as I was working on my latest novel.
For this method, you'll be uploading your MS Word file directly to ProWritingAid online. Note that the free version only allows about 500 words which you would paste into the document checker. In this article we're talking about a long-form document, such as a book manuscript. You'll have a much better experience with a paid subscription. That will allow you to upload your entire document into ProWritingAid, run the reports and make your changes, then export it back to your computer.
Log into your ProWritingAid account. Once you've logged in, you will see your user name in bold letters in the top right corner of ProWritingAid.com. Click your username. That will take you to your work area. In the center, you'll see an orange icon which prompts you to create a document.
For this project, you won't create a document. (That is useful for those times when you just want to check a short piece of writing. Create a document and paste your written work into it. You can then run your desired reports. You would just copy the document contents and paste it back to your original document, or export the file. You can also write the piece right there in the editor window or upload a file into the window.)
For your long-form document:
Mouse over the orange icon with the + in the center.
A second icon will appear. Click the icon to open a dialog box where you can upload your MS Word file.
Once the file is uploaded, ProWritingAid will offer to divide your document into sections for easier editing. In the case of a fiction manuscript, those sections will most likely correspond to your chapters. ProWritingAid looks for headings in your file and uses those as markers to create new sections. You will end up with your file displayed along the left side of the screen with each chapter separated.
If the chapters that ProWritingAid found don't correspond with yours, be sure that each of your chapter headings in your original MS Word file uses the same heading style. I used Heading 1 in Word and had no difficulty with ProWritingAid correctly detecting my chapters.
Once the file is imported and separated into your preferred chapters, you can then open each chapter and run whichever reports you need on that chapter. Be sure you go to the Menu in the bar at the top left and save your document after anything is changed.
I like to save after I've made the edits from each report before I move on to another report, but you could wait until you'd run all of your reports on the entire chapter. ProWritingAid will prompt you to save your file if you haven't done so whenever you try to open another chapter.
When you've finished your edits and saved your file, you can easily export your file back to your computer using the same Menu icon in the top left.
One note about format changes in your Word file. After you upload your Word file into ProWritingAid, you may notice that some formatting is changed. That is normal. Go ahead and run your document through your chosen reports and save it. ProWritingAid strips some formatting from the version you see in the edit window, but attempts to maintain all of your original formatting in the file that you uploaded. I've found that it is pretty good about doing just that.
I did have one issue where I converted all quotes to curly quotes using the menu in ProWritingAid. I was careful to save the file every time I ran that command. Yet, when I exported the file back to my computer, I found that the curly quotes did not carry over. I promptly contacted tech support at ProWritingAid. They responded and told me they were looking into the issue.
(Note: ProwritingAid's support team did correspond with me several times about this issue. They could not replicate the issue on their end. It seems to have resolved itself. I assume it was either a temporary glitch on their end, or a hiccup in the way MS Word for Mac opened it on my computer. I have tested files again and have found that the feature that converts all quotes to curly quotes is working as it should. I appreciate ProWritingAid's support team working with me on it.)
Even though ProWritingAid is not able to offer a direct add-on for MS Word for Mac, the options I've outlined here will work. Just choose the one that works best for you. Truthfully, I found it easy enough to work on the entire book manuscript by logging into my account online and making my corrections there.
As I mentioned earlier, you can get ProWritingAid with a 20% discount by using our link.