Disclaimer: Links in this article may be "affiliate links." If you click on the link and make a purchase, we may receive a commission at no additional cost to you. As an Amazon Associate TheTechieSenior.com earns from qualifying purchases. Read our full compensation disclosure here.
Last Updated on September 10, 2021 by Tom Buford
I was recently asked by a long-time iPhone user how she could see her photos outside the Apple Photos app on her phone. I realized that there are a lot of people just like my friend. They live their online lives almost exclusively on their mobile devices and never know that there is a way to see some or all of their iCloud usage in one place via a browser.
How to access iCloud in a browser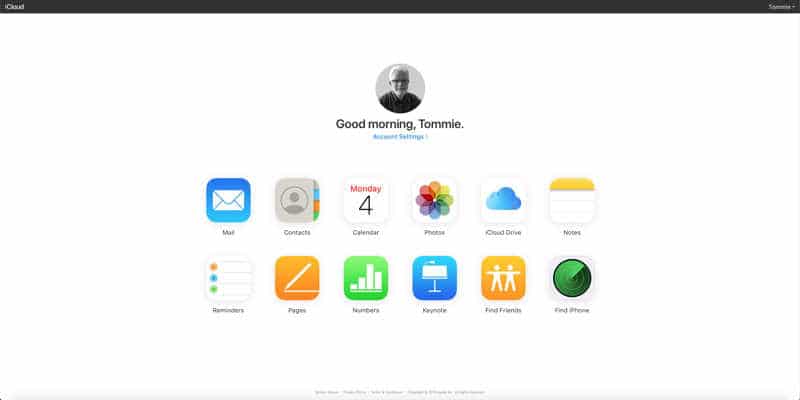 Getting to iCloud in a browser is simple. Just open Safari, browse to https://icloud.com and log in using your Apple id information. You can log into icloud.com using any Apple or Windows browser. Safari is recommended on Apple products.
What can I access in iCloud in a browser?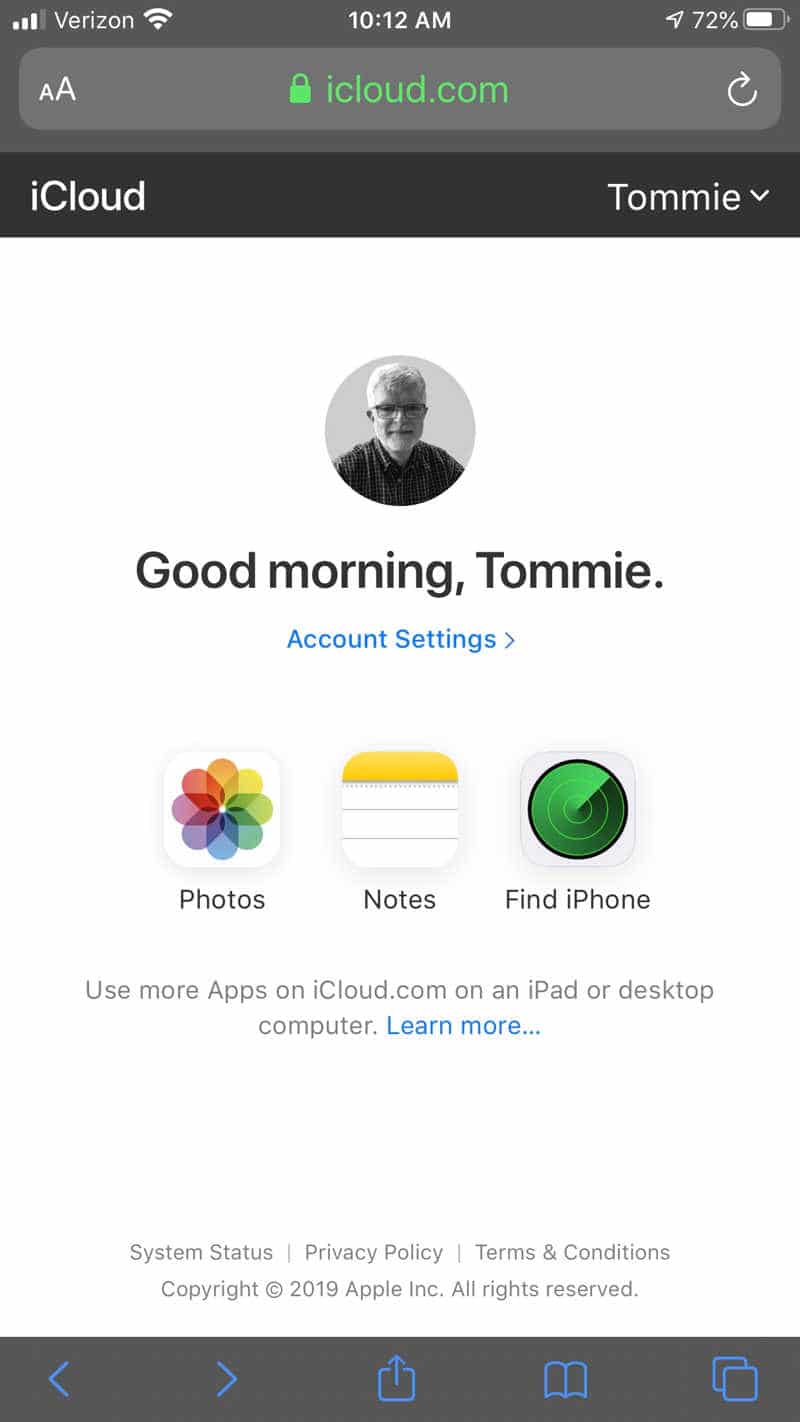 How much of your iCloud usage you can see depends upon what device you are using. When you access iCloud in a browser on an iPhone, you can access:
Notes
Photos
Find My iPhone
If you were to have problem connecting to your photos through the Photos app on your iPhone or iPad, try logging into iCloud in Safari, then tap the Photos icon.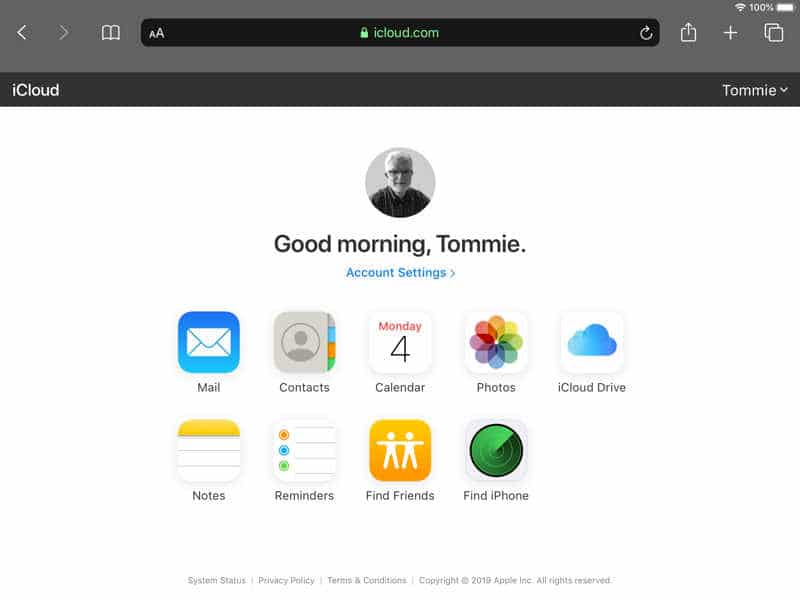 On an iPad, Mac, or Windows computer, you can access
Mail
Calendars
iCloud Drive
Contacts
Notes
Photos
Settings
Reminders
Pages, Numbers, and Keynote
Find My iPhone
Find My Friends
Pages, Numbers, and Keynote in a browser
Note: Full feature use of Pages, Numbers, and Keynote are available on the desktop versions only. On an iPad, files from Pages, Numbers, and Keynote are view only when viewed via iCloud in a browser. Files can be created and edited on iPhones and iPads by using the separate Pages, Numbers, or Keynote apps for iOS and iPadOS. More information about system requirement for iCloud is available here.